0 Murcia Diaspora around the world
Our in-person family gatherings
Ireland's President Higgins family message
Our TEDx talk about family gatherings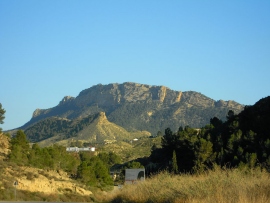 Columbares Garruchal Beniajan By Gabriel Nicolás Vera (Own work)
[GFDL or CC-BY-3.0], via Wikimedia Commons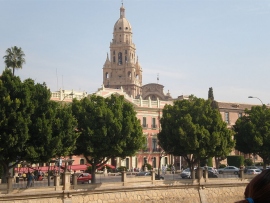 Frente Fluvial y Casco Antiguo By Murcianboy (Own work)
[CC-BY-SA-3.0], via Wikimedia Commons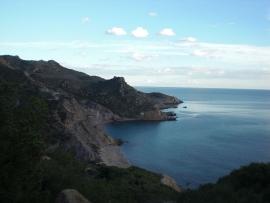 Playas de Fatares By Anpecer93 (Own work)
[CC-BY-SA-3.0], via Wikimedia Commons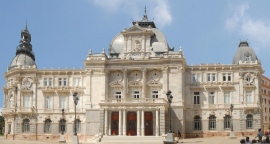 AytoCartagena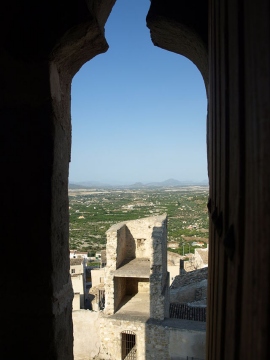 WLM14ES - Moratalla - b-e-m (2) By b-e-m (Moratalla)
[CC-BY-SA-2.0], via Wikimedia Commons
Murcia
Murcia used to be a rather isolated region of Spain that did not have very good connections to the other parts of Spain (and hence also not such good international connections). For many years, the beautiful areas within Murcia were hidden gems and only known to few. This has changed a lot during the last few years because better roads (and new roads) have been built to connect the region with the rest of the world. Murcia has also looked at other similar regions in Spain to get an idea about how to boost tourism in the region. While Murcia still is not as busy as other regions of Spain, it is foreseeable that more and more tourists will discover this unspoilt region of Spain for themselves.
Cartagena
Cartagena has a beautiful natural harbour, and in the past harbours were often the main way on which people in the Murcia region connected to the outside world through trade. Today, Cartagena is a good example for Modernist architecture, but there is also a castillo that offers a panoramic view, and there are some small but fine museums that teach you about the history of the region. Cartagena's history as an important harbour town also shows itself in the variety of buildings that can be found in the town. There are many sites of archaeological interest, and you can also soak in the atmosphere of a typical, busy sea town.
Murcia City
Murcia is the seventh largest city in Spain, and while it is located inland, it does not take a very long time to get to the sea and some very good beaches. Murcia has plenty of huerta (comparable to community gardens), and is very well known for its fresh produce that even gets exported to other parts of Europe. Murcia sometimes also was called the "Green stomach", but the people in the city weren't too pleased with that nickname even though it was quite appropriate because Murcia was so famous for its vegetables.
Murcia has the same kind of sights like other big Spanish cities: a Cathedral, some good museums (and some bad ones), a palace and churches from different periods of time. A nice place to go to is also the lovely pine forest that is not too far away from Murcia.
La Manga
La Manga is one of the places that profits from the better roads and the better connections. It is a seaside town that is now a popular destination for people who look for a mix of leisure and sport during their holidays.
Caravaca de la Cruz
If you are a serious Christian, then Caravaca de la Cruz is on your list of top destinations to go to as it is the fifth holiest place for Christians (as it is the fifth town in the world that has been granted the right to celebrate the Holy Year every seven years – the next time would be in 2017). Even if you aren't much into holy cities, you will still be able to appreciate the lovely historic town that dates back to the 12th and 13th century.
Fortuna
Fortuna is a great place for people who have problems with their joints and muscles. The thermal springs of Fortuna are amongst the best springs in Europe for people with such problems, and hence the town has become a bit of a mecca for people with rheumatism and arthritis. If you are more into mud baths, then you should head to Lo Pagan.
Calblanque Nature Reserve
The Calblanque Nature Reserve is a great place if you love coastal mountains and peace. While there are some people around, it still is a very quiet area, unspoilt by tourism, and great if you would like to see the Spanish nature as it is supposed to be.